OUR SERVICES & TREATMENTS
Offering advanced non-surgical pain relieving therapies that span the entire chiropractic wellness spectrum, as well as health care for acute and chronic issue.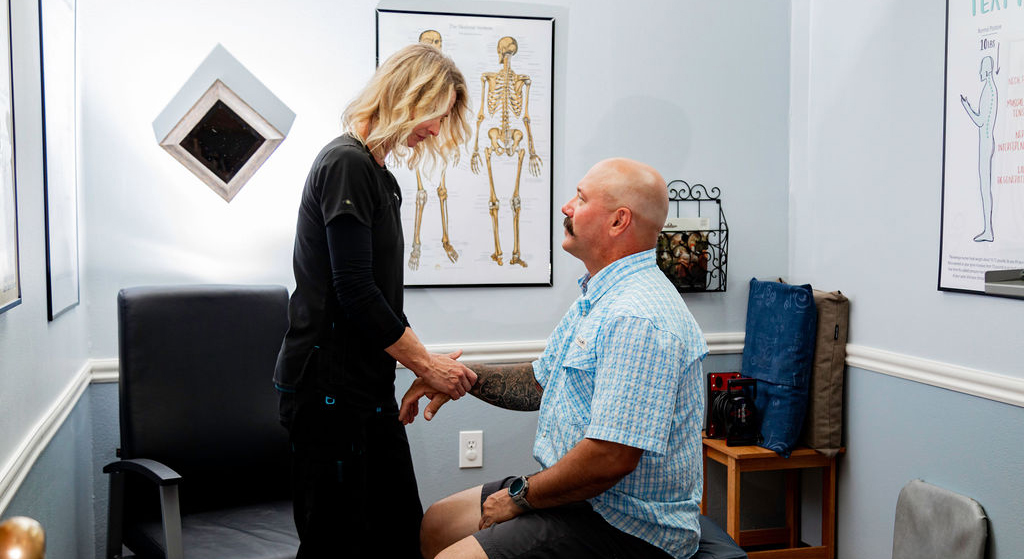 PAIN TREATMENT
Back pain may be the most common reason patients seek the expertise of a chiropractor, but chiropractic techniques accomplish far more.
They help patients with acute or chronic issues, including headaches, neck pain, sciatica, ear infections, TMJ pain, muscle spasm, postural problems, and improper function of the nervous system.
HOW CHIROPRACTIC CARE HELPS WITH PAIN
Sports injuries, car accidents, falls, repetitive motions, and stress can cause joints to become less mobile. Muscles will become tight and spasm, causing joint dysfunction which can irritate the nerves and cause symptoms such as pain, numbness, and tingling sensations. Chiropractors work to restore proper joint function with adjustments and other therapies, relieving spasm, tense muscles and nerve irritation.
SERVICES INCLUDE
Electric muscle stimulation
Spinal Decompression
SoftWave Therapy​
Ultrasound High Volt Therapy
Webster Technique
Stretches
Manual adjustments
Activator adjustments
Flexion Distraction
Massage therapy
Exercises
Clinical nutrition and supplements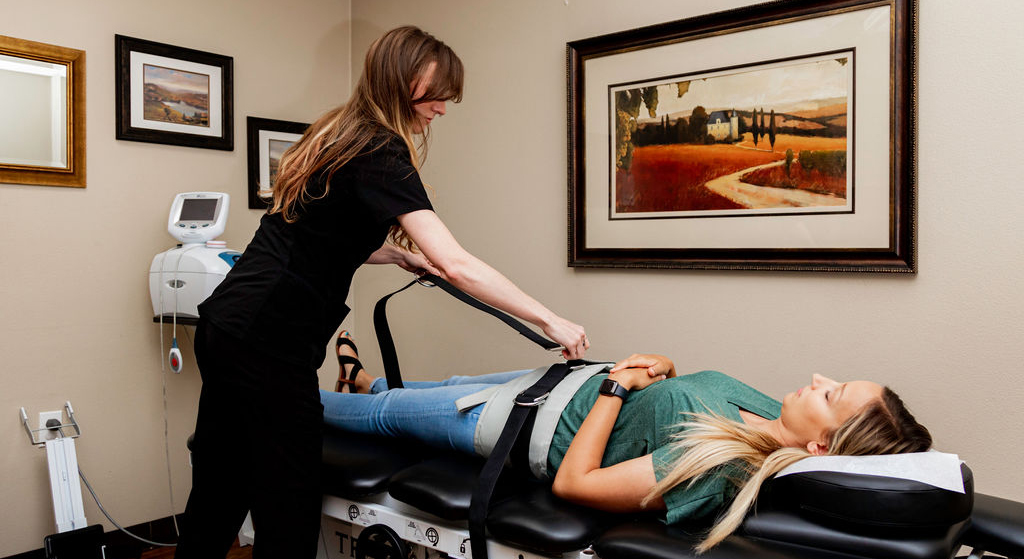 SPINAL DECOMPRESSION
Dr. Rachel Medford specializes in spinal decompression using the world's most advanced non-surgial treatment for herniated and degenrated discs.
STARTS IN THE SPINE
Spinal decompression has saved many people from spinal surgery. If you are suffering from a degenerated or herniated disc, don't risk surgery until you have explored safe & effective spinal decompression! In almost all cases, the treatments are completely painless. In fact, some people fall asleep during the session.
BENEFITS
Bulging, prolapsed, or herniated discs

Spinal stenosis

Spinal Arthritis

Sciatica

Facet Syndrome

Degenerative disc disease

Neck Pain

Pain radiating down the arms or legs

"Pinched nerves"

Spondylosis
WHAT A HEALTHY SPINE VS. UN HEALTHY SPINE LOOKS LIKE: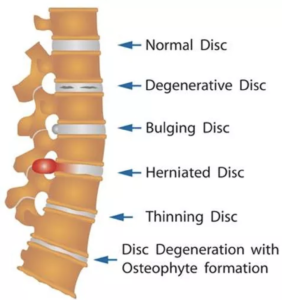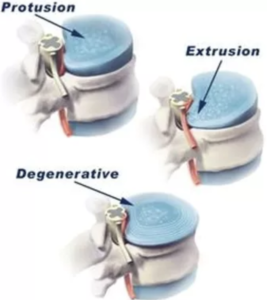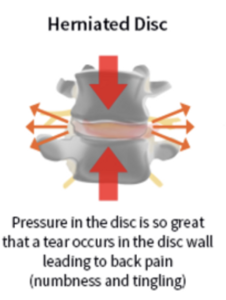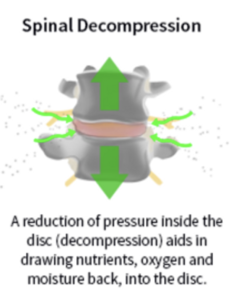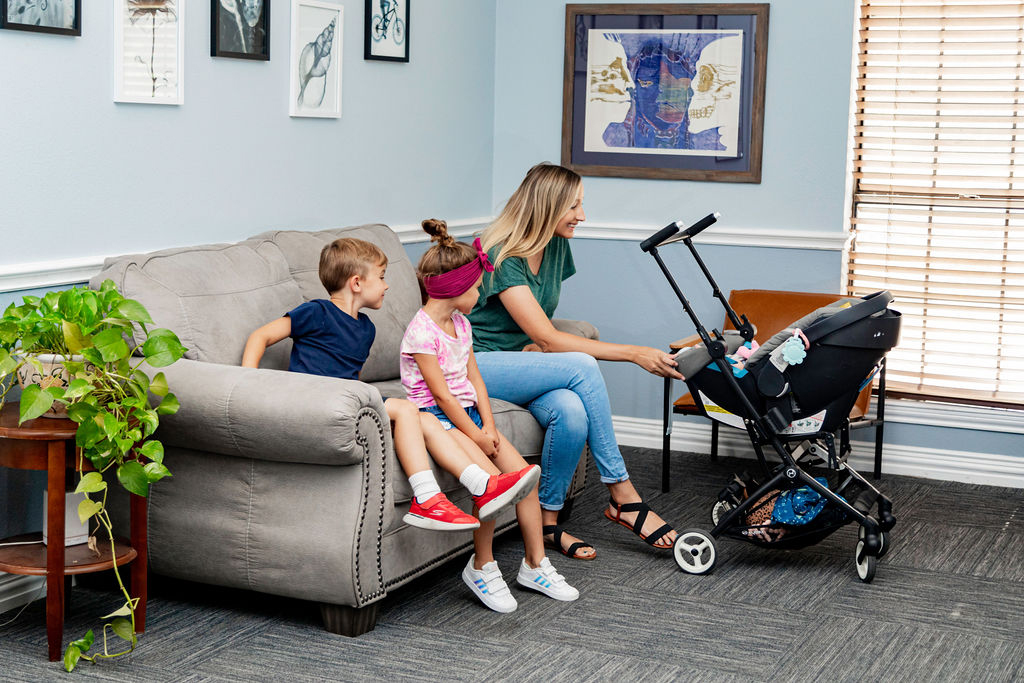 CHIROPRACTIC FOR PREGNANCY
Dr. Rachel Medford specialize in relief for many common symptoms of expectant mothers.
BENEFITS
Maintaining a healthier pregnancy

Controlling symptoms of nausea

Reducing the time of labor and delivery

Relieving back, neck or joint pain​

Prevent a potential cesarean delivery

Breech Presentation
WEBSTER TECHNIQUE
The late Larry Webster, D.C., Founder of the International Chiropractic Pediatric Association (ICPA),or both the mother and baby.
developed a specific chiropractic analysis and adjustment which enables chiropractors to establish balance in the pregnant woman's pelvis and reduce undue stress to her uterus and supporting ligaments. This balanced state in the pelvis has been clinically shown to allow for optimal fetal positioning. The technique is known as the Webster Technique.
The International Chiropractic Pediatric Association (ICPA) currently recommends that women receive chiropractic care throughout pregnancy to establish pelvic balance and optimize the room a baby has for development throughout pregnancy. With a balanced pelvis, babies have a greater chance of moving into the correct position for birth, and the crisis and worry associated with breech and posterior presentations may be avoided altogether. Optimal baby positioning at the time of birth also eliminates the potential for dystocia (difficult labor) and therefore results in easier and safer deliveries.
LOWER BACK PAIN & SCIATICA RELIEF
Almost half of all pregnant women suffer from low back pain. Pregnancy related back pain is usually associated with sacroiliac (SI) joint dysfunction. When the SI joint is not moving properly, it creates irritation to the nerves and tissues in the surrounding area.
Although many people have problems with this area, pregnant woman are more susceptible due to increased hormones to relax the muscles, ligaments, and joints in the body. The hormonal changes combined with weight gain, postural changes and stretching of the stomach muscles places increased stress on the pelvis producing low back pain during pregnancy.
Sciatica, a common symptom that occurs during pregnancy, causes pain, tingling or numbness from the low back to the back of the leg and foot. Sciatica often occurs because of problems in the low back or pelvis along with muscle spasms in this area. Most cases of sciatica will quickly disappear with chiropractic care.
HEADACHES
Most headaches of pregnancy are muscle-tension type headaches where the pain feels like a tight band across the forehead and it is accompanied by spasmed muscles in the neck or shoulders.
MID-BACK & RIB PAIN
Pain in the mid-back that radiates into the ribcage is often due to thoracic or mid-back vertebral segment dysfunctions that cause the nerves between the ribs to get irritated. Chiropractic adjustments decrease the pain by correcting the joint dysfunction.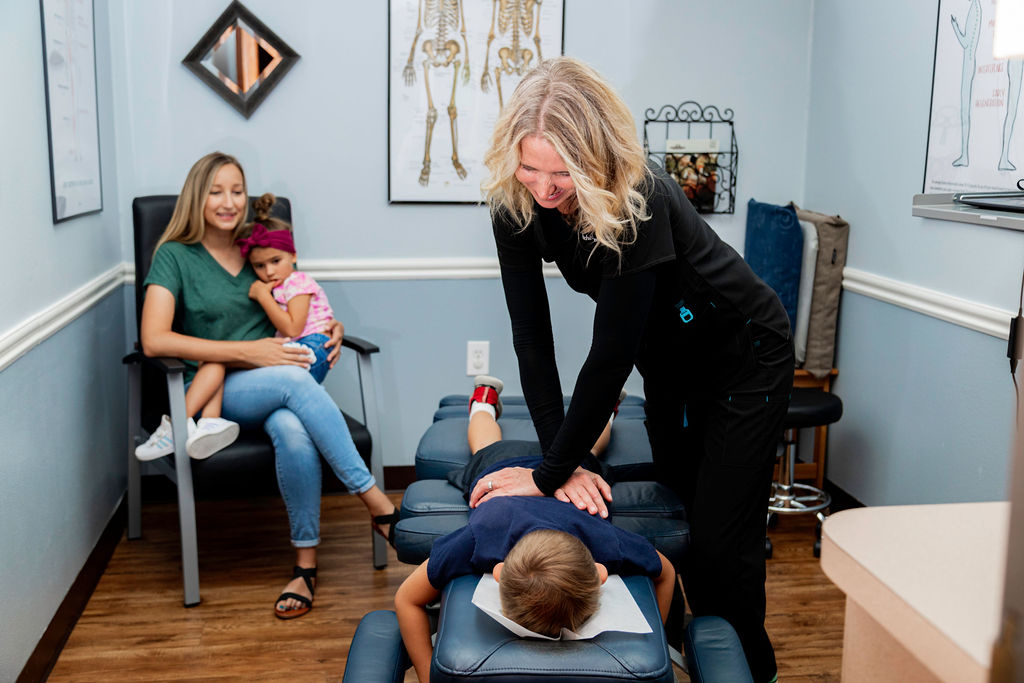 CHIROPRACTIC FOR INFANTS & CHILDREN
Dr. Rachel Medford uses healing methods to help cure the pain for infants & children. It's better to grow healthy kids than to fix injured adults.
WHEN TO START CHIROPRACTIC CARE FOR CHILDREN?
The early part of infancy is full of appointments and Doctor visits to ensure a healthy future for your child.
​
It is ideal to visit following birth; even the smoothest of deliveries can cause spinal trauma, impairing the nervous system, making children more susceptible to:
childhood sickness

ear infections

asthma

colic
SERVICES INCLUDE
Electric muscle stimulation
Spinal Decompression
SoftWave Therapy​
Ultrasound High Volt Therapy
Webster Technique
Stretches
Manual adjustments
Activator adjustments
Flexion Distraction
Massage therapy
Exercises
Clinical nutrition and supplements
Children experience more slips, falls, hits, accidents, bruises, running, jumping, and activities in one week more then most adults experience in one year!  The problem is we leave all the damage that they do to the body, day after day, totally untreated. No prevention. No wellness care. We do nothing until they have painful and permanent musculo-skeletal problems as an adult. And we can't figure out why we have so much pain! This would be like eating food our whole lives and never brushing our teeth until we are seniors. By then we would have no teeth! This is obviously not the right health care decision. We need to care for our bodies and take care of it before it becomes disabled. In today's world, the chances are higher then ever of your kids living to be 100 years old. But if we continue to provide our musculo-skeletal system with no care, no prevention, and go totally untreated, the chances of them using walkers, canes, wheelchairs, and being in constant pain for those years is also higher! We know this is not what you want for your kids. We want your kids to grow and live while experiencing an active healthy life!
Although sports and an active lifestyle are tremendous for early and lifetime health; growing up can be rough on your body. Active children are susceptible, just like adults to trauma of the spine. Placing pressure on spinal nerves can affect the body's overall ability to function properly and can cause further damage and pain for the rest of their life.