OUR MISSION
We treat each patient with love and respect, and listen to you and your concerns. We focus on finding and treating the cause, not just the symptoms. You are more than your symptoms, more than your pain, and we work with you to develop a treatment plan to help your body heal and function the way that God made you.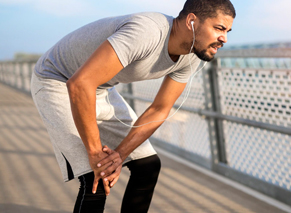 Do you have pain?
Back pain may be the most common reason patients seek the expertise of a chiropractor, but chiropractic techniques accomplish far more. They help patients with acute or chronic issues, including headaches, neck pain, sciatica, ear infections, TMJ pain, muscle spasm, postural problems, and improper function of the nervous system.

How Our Care Helps
Sports injuries, car accidents, falls, repetitive motions, and stress can cause joints to become less mobile. Muscles will become tight and spasm, causing joint dysfunction which can irritate the nerves and cause pain. We work to restore proper joint function with adjustments and other therapies, relieving spasm, tense muscles and nerve irritation.

Benefits
Spinal manipulation and chiropractic care is generally considered a safe, effective treatment for acute lower back pain, the type of sudden injury that results from moving furniture or getting tackled. Acute back pain, which is more common than chronic pain, lasts no more than six weeks and typically gets better on its own. We can help you heal faster.
OUR THERAPY IS DIFFERENT
Services and treatments include:
Chiropractic
Electric muscle stimulation
Spinal decompression
Ultra Sound high voult Therapy
Webster Technique
SoftWave Therapy
Stretches
Natural Healing
Manual Adjustments
Activator Adjustments
Flexion Distraction
Massage Therapy
Excercises
Clinical Nutrition & Supplements
Empowering Our Patients' Wellness Objectives Through Education and Nutrition.

"Absolutely love Dr. Medford and her staff! Always such a pleasure and I feel great when I leave! Definitely recommend her to all my friends!"

"Not only Dr. Medford is an awesome Chiropractor but an amazing person that truly cares for your needs, super patient and loving. She has become family to us."