"The doctor of the future will give no medicine but will interest his patients in the care of the human frame, in diet and in the cause and prevention of disease."
–Thomas Edison
We believe that this is the true meaning of Chiropractic. Chiropractic is the method of natural healing most chosen by those seeking complementary/alternative health care for acute and chronic conditions.
Dr. Rachel Medford completed her undergraduate degree at University of North Texas and subsequently graduated Parker College of Chiropractic.  
Dr. Medford's concentration is in treatment for sports injuries, personal injuries and neck and back pain; as well as in overall family care, such as clinical nutrition, pediatrics, pregnancy – utilizing the Webster Technique and also post-birth care.  
She believes in empowering her patients' wellness objective through education and nutrition and by addressing the underlying issues of discomfort as opposed to just treating its symptoms.
Dr. Medford's husband is a fireman and paramedic with the Denton Fire Department.  They have two children who attend school locally.  Her son enjoys playing football and her daughter loves horseback riding.  
Dr. Medford is also  the  proud family member of several veterans and active duty military members.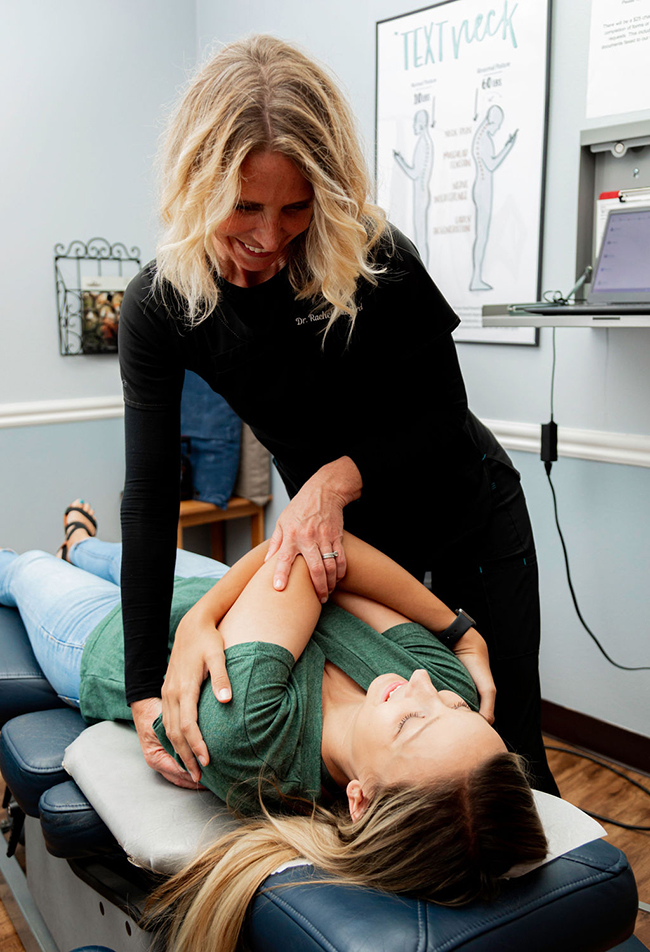 Sam is our newest chiropractic assistant. After recently graduating UNT with a bachelor's in psychology while working with animals both in and out of work, he decided he wanted to make more of a difference helping people. Sam has a huge passion to help people in any way he can, and values the small conversations he has with people throughout the day.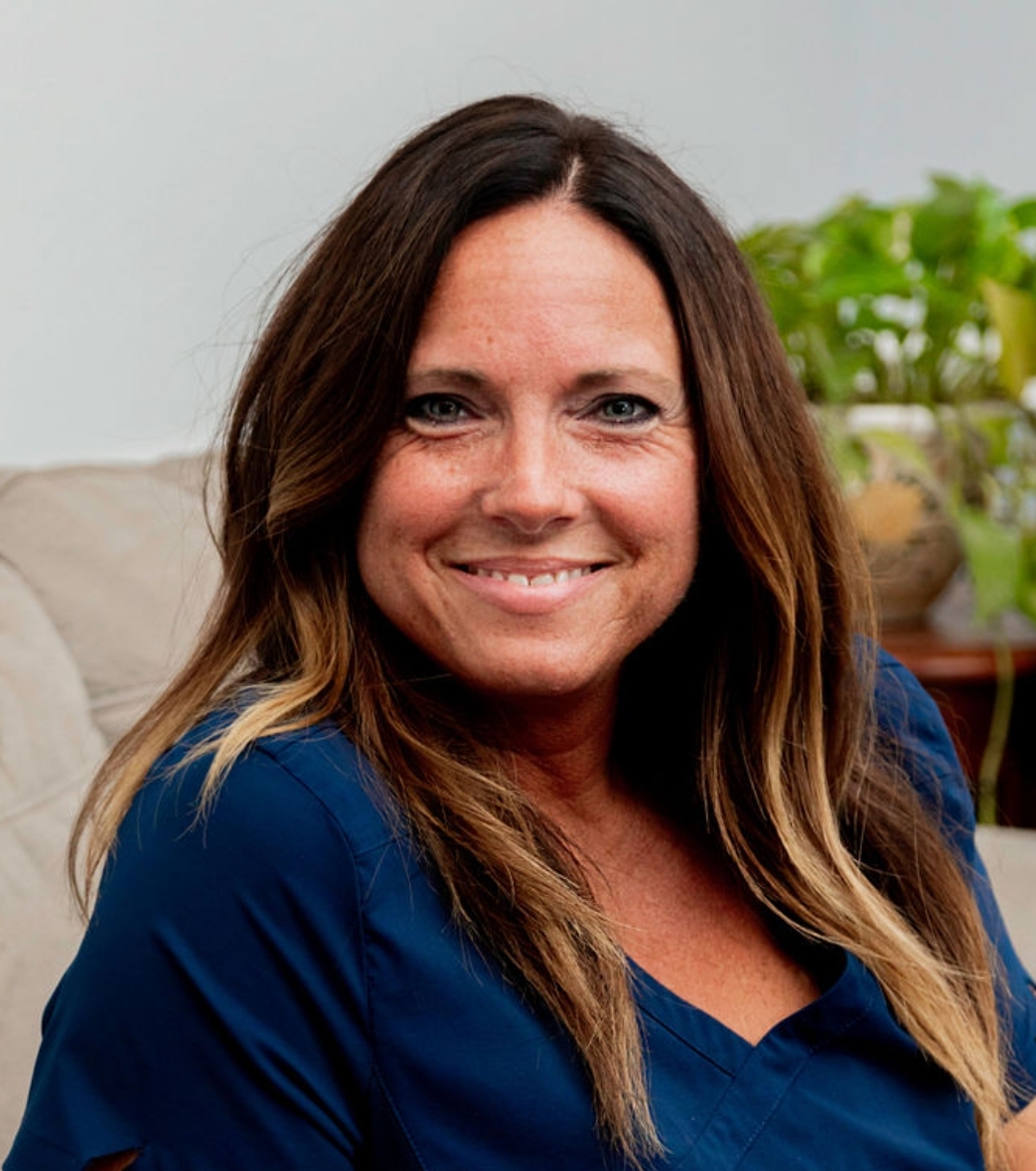 Carolyne is our office manager. She is trained in many positions throughout our office and loves to continue to learn and grow in the field. She has a heart to create an enjoyable, relaxed environment for our patients. Outside the office Carolyne enjoys spending time and making memories with her husband, kids and grandchild.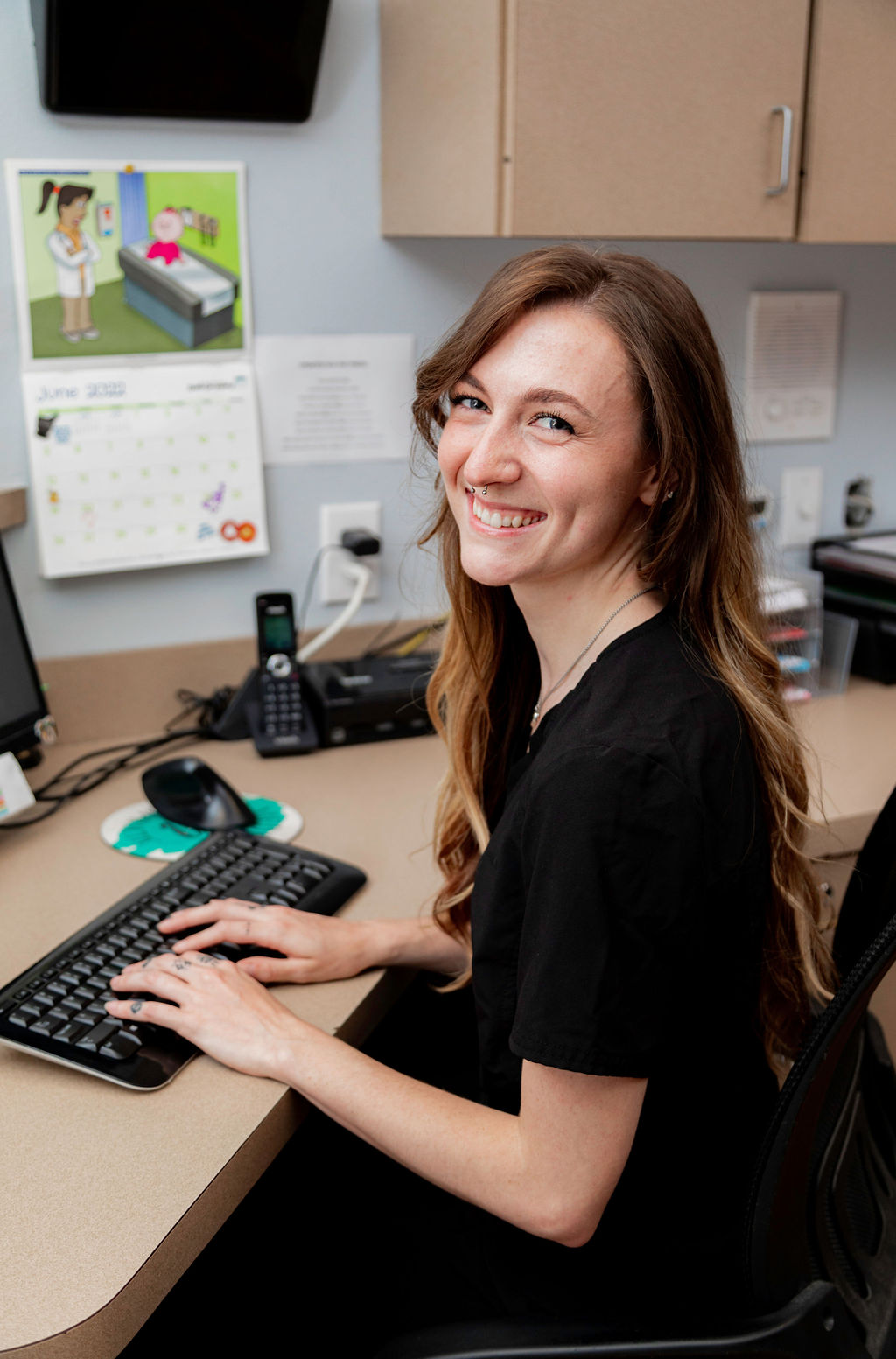 Caitlyn is our lead chiropractic assistant. She is a licensed NCT and plays many roles in the office. She has always had an interest in health, nutrition and wellness and has a passion for helping people. Caitlyn loves playing with her fur babies, Tucker and Ava. And she loves spending quality time with the people who mean the most to her.